After you've checked that you have all necessary plugins installed, we can go ahead and add our first ACF Field Module into a layout!
If you haven't one already, create Field Group in ACF and assign it to display on either a Page or (Custom) Post. Next, open up the Beaver Builder Editor.
Locating the Toolbox Modules
After activation of the plugin there will be a new section in your Modules panel, called "Toolbox". In that section are at least 2 Modules, "ACF Field" and "Post Navigation".
ACF Field Module
With Toolbox you only need to select two settings to get started: the fieldtype you want to add and the fieldname. All fieldtypes share the same render-settings to start with, but you as we will find out later on, you are able to extend and change the way this is done.
In the example you see we have selected the text-fieldtype and under it are listed all fields of that type that are registered across all Field Groups. Simply select the fieldname you want to display and it will be added. If it has been assigned to the current Page/Post or CPT it will be displayed in your layout!
Now you can save your module and you're done!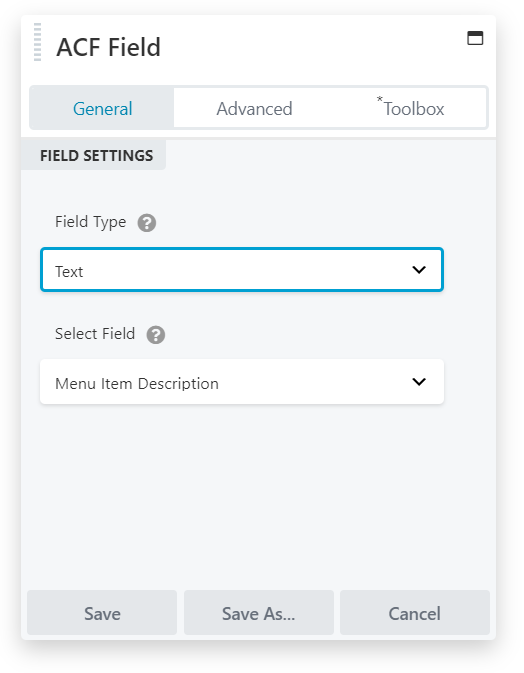 Last modified: October 30th, 2018